Sea Kayaking

Overview
Renew, Refresh, Recharge with a sea kayak adventure at Farewell Harbour Lodge

Our 2 night/3 day sea kayaking program, available between June 1st and July 5th, offers guests an opportunity to explore the crystalline waters of Northern Vancouver Island and to experience the wildlife, beauty and serenity of the famed 30,000 acre Broughton Archipelago Marine Park.

Returning to the rustic elegance of Farewell Harbour Lodge after each outing you'll experience excellent food, premium BC wines, comfortable beds, private ensuite bathrooms and passionate, experienced and engaging staff. Our lodge is perched at the ocean's edge on Berry Island on 30 protected acres of private forest in the Broughton Archipelago. We feature an enchanting combination of floating and land based accommodation seamlessly blended together with an easy-to-access network of ramps and walkways.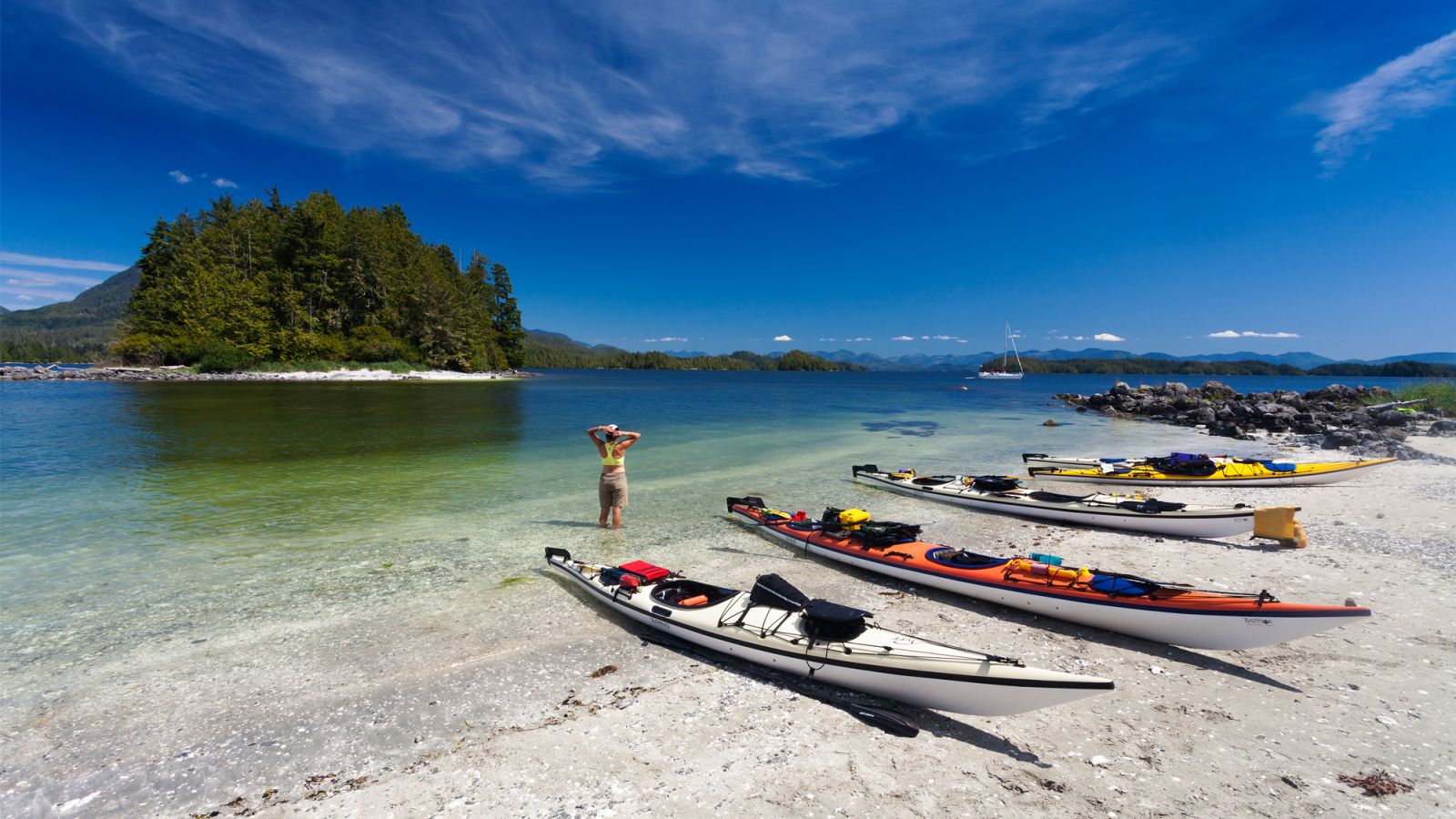 Other wildlife sightings that are possible from our sea kayaks are Dall's Porpoise, Pacific White Sided Dolphins, Stellar Sea Lions. We may also encounter black bears who frequently forage the intertidal habitat around the lodge in the springtime searching for small invertebrates, rock crabs, mussels and other protein rich crustaceans.

Our sea kayak adventures are perfect for families and appropriate for all ages 10 and up. No experience required! Just bring your sense of adventure and your passion for wild places!


"Farewell Harbour Lodge is an exceptional launch point for your next sea kayak adventure. The Broughton Islands feature a lifetime worth of exploring amongst small islands, hidden bays and secluded beaches. Disconnect from the virtual world and reconnect with the natural world. Join us this spring and experience the power of place here in Farewell Harbour."

Book now! Or feel free to contact our office and talk to a human for more details.

Pricing:
$1265 per person + GST
Add additional night: $425 per person + GST
YVR Add On: $475 per person including tax.

Fly direct from Vancouver International's South Terminal to Port Hardy on northern Vancouver Island where you will be met by our courtesy shuttle.

For US guests, fly direct to the lodge from Seattle/Lake Washington via Kenmore Air by floatplane. Contact our office for more details.
Inclusions
Round trip water taxi from Alder Bay to Farewell Harbour Lodge and complimentary round trip ground shuttle from Port Hardy Airport or local hotels if required
3 days/2nights accommodation in private room at Farewell Harbour Lodge with private ensuite bathroom and shower
Welcome briefing and orientation to tours, viewing opportunities and facilities
All meals (breakfast, lunch, dinner) and snacks starting with lunch on day 1 and ending with lunch on day 3
Half day guided sea kayaking tour on arrival day (or substitute with half day powerboat based marine/whale watching excursion)
Full day guided sea kayaking tour on day 2
Half day guided sea kayaking tour on departure day
Evening guide presentations/slide shows
BC Government Hotel Tax
$10 per person carbon offset fee
Complimentary house wine with dinner
All specialty sea kayaking equipment
Not Included:
5% Goods & Services Tax (GST)
Gratuity for staff (recommended $40 per day per guest)
Alcoholic beverages other than house wine with dinner
Please note all guests will be required to sign a waiver prior to joining us on our tours. Please view our waiver in advance .
Available Tour Dates
June 1
June 3
June 5
June 7
June 9

June 12
June 15
June 17
June 19
June 22

June 24
June 26
June 29
July 1
July 3
Itinerary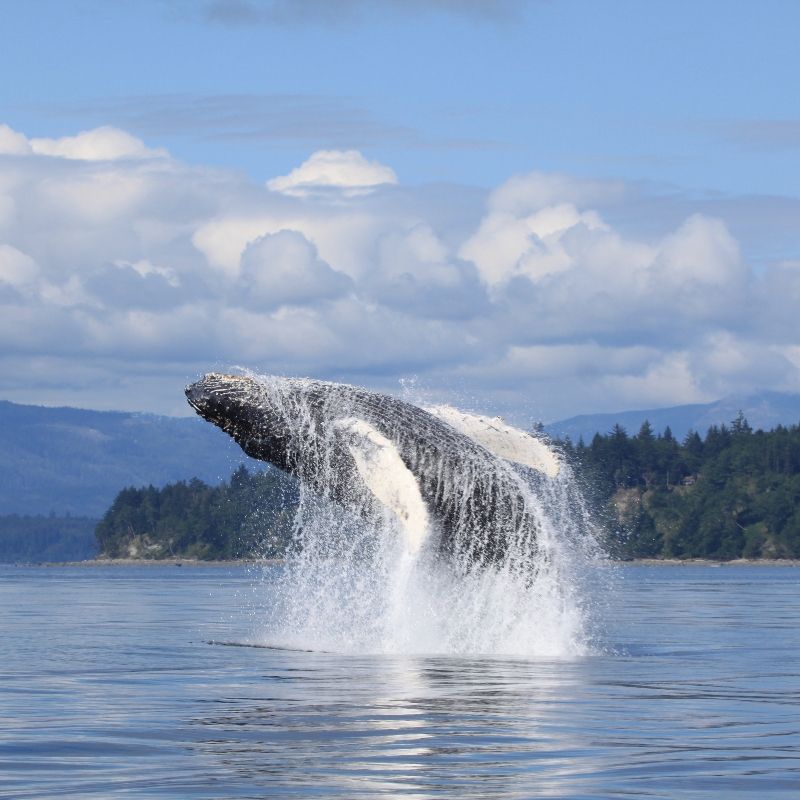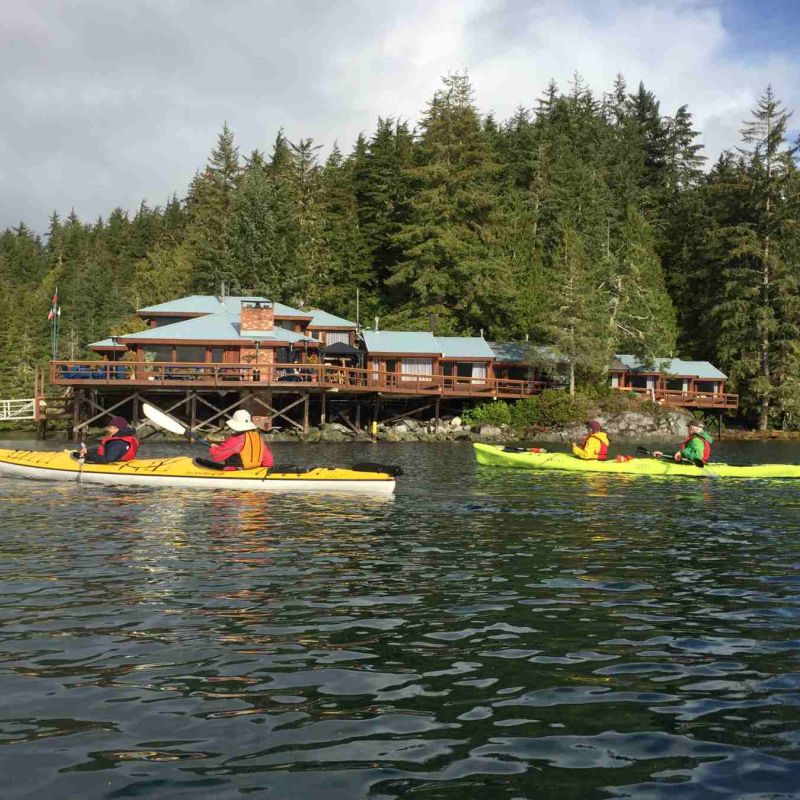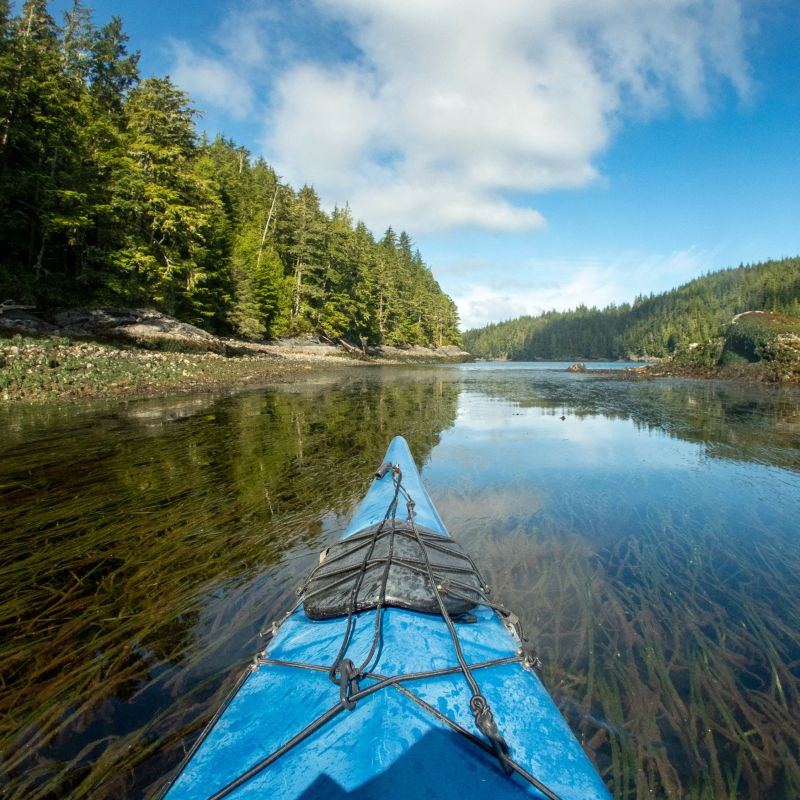 FAQ
What type of sea kayaks do guests use on the tour?
We use a variety of high quality roto-molded and fiberglass tandem (2 person) sea kayaks. We've selected the brands we use particularly for their stability, maneuverability and comfort.

What is the minimum age?
Our minimum age for our sea kayaking program is normally 10 years old. However if your child is younger than that and you feel they would be suitable for our tours, please contact our office and discuss with our reservations team.

What are the distances paddled each day?
Its difficult to provide an exact distance or time that we spend in the kayaks each day as this varies from group to group and is dependent on the conditions. Because of our proximity to the prime sea kayaking areas and our support launch, we are highly flexible each day in accommodating specific group needs or requests even within a group of different skill, age or adventure levels.

How fit or experienced do I have to be?
No need to start triathlon training for our programs! We gear our sea kayak program to the fitness and experience levels of our participants. That said, a modicum of fitness will certainly enhance your enjoyment. Good mobility is a must as we'll be getting into and out of the boats on uneven terrain, on beaches and onto docks.

If you're interested in getting started with a few simple strength exercises in advance of your trip check out this great webpage from REI!

What wildlife can we see on our tours?
Farewell Harbour Lodge is located in the heart of the Broughton Archipelago which truly is in the epicentre of a biological hot spot on the BC coast. Part of the reason for the amazing marine wildlife activity is the generation of strong currents formed by tidal action moving around northern Vancouver Island into the narrow channels and fiords at the top of Johnstone Strait. These currents generate upwelling currents which bring nutrients to the surface that nourish bottom of the food chain baitfish which in turn attracts larger creatures - the ones we like to watch!

In particular, the Humpback whales are a feature of our tours as we get out kayaking into their prime feeding grounds of Blackfish Sound and lower Knight Inlet. Chances of Humpback sightings are very high. Blackfish Sound is also renowned for Pacific White Sided Dolphins, Dall's Porpoises, Stellar Sea Lions and of course Orca.

The Orca that we may encounter are typically the Bigg's Orca - an eco-type of Orca that feed on marine mammals. The Bigg's Orca are highly transient along the coast and sightings are possible but rare in June. It is entirely possible but unlikely that we may also see the resident eco-type who feed on salmon. They typically appear later in July (although in 2019 they did make a rare mid June entry into the area).

In addition to the marine wildlife it is quite common to encounter black bears in close proximity to the lodge foraging on crustaceans, invertebrates, sedge and berries.

Other terrestrial wildlife we can are black tailed deer and although rare we have also seen wolf and cougar on our tours!

How close can we get to the whales and other wildlife?
Farewell Harbour Lodge is a member of the North Island Marine Mammal Stewardship Association and, as such, we abide carefully by the regulations and guidelines governing marine mammal viewing in British Columbia. Currently there is a 100 metre buffer required around Humpback whales and 200 metre buffer around Orca. Other marine wildlife have a 100 metre buffer.

What if I wanted to stay longer?
Fantastic! Many guests tell us they wished they had stayed longer. We offer additional day pricing for additional days of sea kayaking or contact our office to add a day of motorized whale watching or a day of bear viewing to spice up your adventure!

If you have any other questions, don't hesitate to contact our office! They are happy to answer any and all questions!

Book Now
For more detailed program & pricing information, please complete the form below and we'll get back to you within 1 business day!