Farewell Kitchen - Sweet potato cookies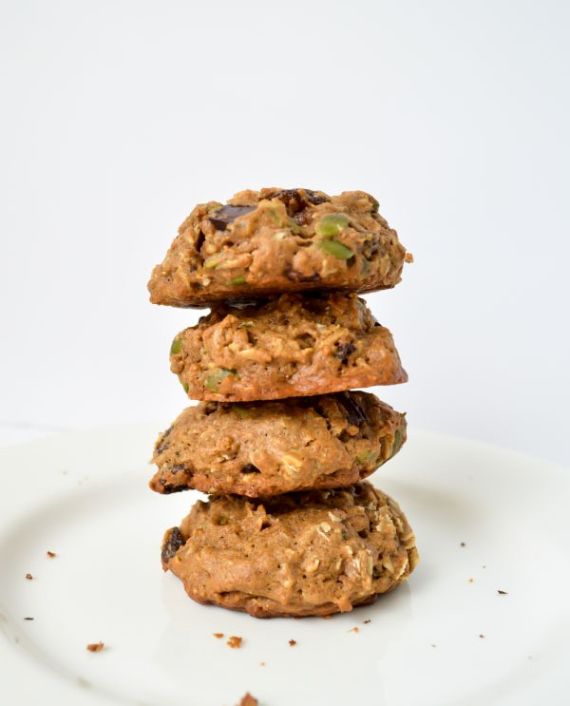 As Spring starts to arrive with its longer days, bird song and blossoming buds naturally the "Spring Clean" begins as we dust off the Winter with new hope. Well, we thought you might like a recipe to help get rid of some of those ingredients taking up space in your cupboard. Robyn, our Executive Chef, has come up with some quick and easy cookies that are a perfect snack for a hike, kayak trip, or even just to dunk into a steaming cup of tea.
Try them at home and tag us on social media
@FarewellHarbour
we would love to see your cookies from around the world! #farewellfood
You will need:
1 cup (200g) of cooked mashed sweet potato (cooled)
1 cup (120g) of all-purpose flour
1 cup (120g) of whole wheat flour
1½ tsp baking powder
1 tsp baking soda
1 1/2 tsp of mulling spices (cinnamon, ground cloves, ground anise)
2 eggs
1 cup (215g) of packed brown sugar
1/2 cup (105g) of coconut oil
2 tsp vanilla
1/4 cup (60g) dried dates/dark chocolate/sunflower seeds
1/4 cup (55g) chopped pecans/macadamia nuts
½ orange zested
Method:
Preheat oven to 350F (180C or gas mark 5)
Line two baking sheets with parchment paper and set aside
In a large bowl, whisk together the flour, baking powder, baking soda and spices
In a medium bowl, whisk together the eggs and brown sugar until thick and pale
Carefully whisk in the oil, vanilla and sweet potato until combined
Add the wet ingredients to the dry and fold together with a spatula until no flour remains
Fold in the cranberries, nuts and orange zest
Spoon the cookie dough, by the heaping tablespoonful, onto the baking sheets two inches apart
Bake for 10-12 minutes or until puffed and lightly golden
Allow to cool for 5 minutes before transferring them to a wire rack to cool completely
The cookies will last, well wrapped, at room temperature for up to 4 days. If storing in layers, separate with parchment or waxed paper so they don't stick together.
-- By Robyn Paton
---
Past Blog Posts